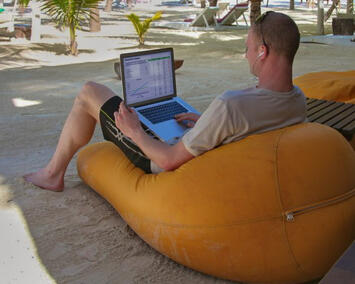 The pandemic has cut a swath through our sense of normalcy, but as has been the case throughout history, a disastrous plague also brings opportunities to reshape and even improve society. COVID-19 provides the threat of greater economic concentration, but also a unique chance to recast our geography, expand the realm of the middle class, boost social equity, and develop better ways to create sustainable communities.
Driven partly by fear of infection, and by the liberating rise of remote work, Americans have been increasingly freed from locational constraints. Work continues apace in suburbs and particularly in sprawling exurbs that surround core cities, while the largest downtowns (central business districts, or CBDs) increasingly resemble ghost towns.
This shift has made it more practical for individuals and particularly families to migrate to locations where they can find more affordable rents, and perhaps even buy a house. But such a pattern may be countered by investors on Wall Street, who seem determined to turn the disruption to their own advantage by gearing up efforts to buy out increasingly expensive single-family homes, transforming potential homeowners into permanent rental serfs and much of the country into a latifundium dominated by large landlords.
We are in the midst of what the CEO of Zillow has called "the great reshuffling," essentially an acceleration of an already entrenched trend of internal American migration toward suburbs, the sunbelt, and smaller cities. Between 2019 and 2021 alone, a preference for larger homes in less dense areas grew from 53% to 60%, according to Pew. As many as 14 million to 23 million workers may relocate as a consequence of the pandemic, according to a recent Upwork survey, half of whom say they are seeking more affordable places to live.
This suggests that the downtown cores of U.S. cities will continue to struggle. Since the pandemic began, tenants have given back around 200 million square feet of commercial real estate, according to Marcus & Millichap data, and the current office vacancy rate stands at 16.2%, matching the peak of the 2008 financial crisis. Between September 2019 and September 2020, the biggest job losses, according to the firm American Communities and based on federal data, have been in big cities (nearly a 10% drop in employment), followed by their close-in suburbs, while rural areas suffered only a 6% drop, and exurbs less than 5%. Today our biggest cities—Los Angeles, New York, and Chicago—account for three of the five highest unemployment rates among the 51 largest metropolitan areas.
The rise of remote work drives these trends. Today, perhaps 42% of the 165 million-strong U.S. labor force is working from home full time, up from 5.7% in 2019. When the pandemic ends, that number will probably drop, but one study, based on surveys of more than 30,000 employees, projects that 20% of the U.S. workforce will still work from home post-COVID.
Others predict a still more durable shift: A University of Chicago study suggests that a full one-third of the workforce could remain remote, and in Silicon Valley, the number could stabilize near 50%. Both executives and employees have been impressed by the surprising gains of remote work, and now many companies, banks, and leading tech firms—including Facebook, Salesforce, and Twitter—expect a large proportion of their workforces to continue to work remotely. Nine out of 10 organizations, according to a new McKinsey survey of 100 executives across industries and geographies, plan to keep at least a hybrid of remote and on-site work indefinitely.
The shift of work from the office to the home, or at least to less congested spaces, threatens the strict geographic hierarchy of many elite corporations. Some corporate executives, like Morgan Stanley's Jamie Dimon, are determined to force employees back into Manhattan offices, like it or not. It's now a common mantra among like-minded executives, especially those connected to downtown office development, that workers are "pining" to return to the office. Some have even threatened employees who do not come back in person with lower wages and decreased opportunities for promotion, while offering to reward those willing to take the personal hit of coming back on-site every day.
Read the rest of this piece at Tablet.
---
Joel Kotkin is the author of The Coming of Neo-Feudalism: A Warning to the Global Middle Class. He is the Roger Hobbs Presidential Fellow in Urban Futures at Chapman University and Executive Director for Urban Reform Institute. Learn more at joelkotkin.com and follow him on Twitter @joelkotkin.
Photo credit: Steven Zwerink via Flickr under CC 2.0 License.