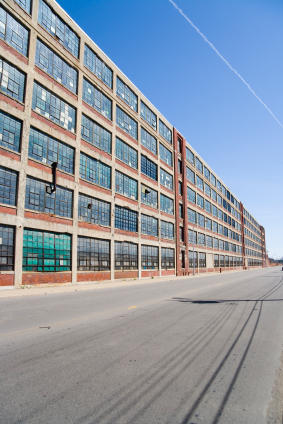 Once upon a time, not so long ago, in a city at the heart of the American continent, General Motors produced cars, like Pontiac's "Little GTO," celebrated in Beach Boys songs that captured the thrill of driving Detroit's latest creations. Today, as GM struggles to appease the government's auditors just to stay alive, Kris Kristofferson, with a little help from Mickey Rourke, curses the financial wizards from Wall Street that are "Shutting Detroit Down" while "livin' it up in that New York town."
Never has the inherent tension between the investor class and the country's manufacturing sector been more pronounced or the stakes in this particular poker game higher for the future of America. Chrysler may be forced into bankruptcy first, but it's GM's downfall that represents the true mid-American earthquake.
Back in the late 1950s, General Motors so dominated the American automobile market that its corporate goals were focused on achieving a 60% market share. The hubris of its executives led them to decide to pick up more and more costs for medical insurance, pensions and retiree benefits, beginning GM's slide down a slippery slope of poor financial performance
This posed a huge but not initially recognized risk to GM. By taking on these obligations that didn't show up as a cost or balance-sheet liability until the government changed its accounting rules in 1992 and required companies to show the cost of "other post-employment benefits" (OPEB) on their books, General Motors lit a ticking time bomb that has now exploded in its face. In 1972, as GM came the closest it would ever come to achieving its sixty-percent market share goal, GM was paying the entire health insurance bill for its employees, survivors and retirees, and had agreed to "30 and out" early retirement that granted workers full pensions after 30 years on the job, regardless of age. Its world then began to come apart.
In 1973, OPEC's embargo tripled the price of oil. GM failed to respond quickly enough to the consumer's sudden demand for fuel-efficient cars. At the same time, the Japanese with their then superior, lean manufacturing techniques stepped into the vacuum, gaining a foothold in the North American car market that they have continued to expand. Ironically, thirty years later the very same inability to shift product offerings during a spike in oil prices precipitated GM's current difficulties.
GM's reluctance to go green is often cited by its new government owners as the reason it's in so much trouble now, but the crux of GM's problems really go back to those heady days of market domination and financial profligacy.
In the 1960s GM's annual operating margin (profits divided by revenues) averaged 8.7%. The turmoil of the seventies and the pressure from Japanese competition drove those average margins down to 5.5%. Margins fell by about half to an average of 3% in the 1980s, and about half again to 1.3% in the 1990s (not counting the $20 billion hit GM took when the new accounting rules for OPEB took effect.) Finally, in this decade the slide has actually taken the company into an average of negative margins. Now only the government's suggested radical restructuring seems to offer a way to stop the bleeding.
It is estimated that the cost of OPEB, essentially GM's retiree pension and health care programs, have cost the company about $7 billion each year since 1993 and are probably around $10 billion per year now. The bargain auto company management made back in the 60s with labor to provide generous off the balance sheet benefits has now become an albatross that threatens the manufacturing jobs for the Big Three's own current workers and suppliers across the Midwest. It's the kind of problem only government can solve.
But the Obama Administration's early efforts to do so have been far from promising. First it selected Steve Rattner as its "car czar", a politically well-connected private equity investor and turnaround artist from "that New York town," someone with no significant automobile industry experience. In addition, the government's demands that GM dismantle more brands and shut down more dealerships suggests the process may get a lot uglier by the May 31 decision deadline.
Luckily the United Auto Workers remain on watch to try to ensure that whatever concessions are demanded of GM's current and retired employees reflect an equitable shared sacrifice with the company's bondholders and investors. The kind of GM that emerges from these negotiations will have a huge impact on these workers and on the many industrial towns that depend on the car business for their basic existence.
Ultimately, the decision on how best to "rescue" GM may turn out to be the most difficult call President Obama will make in his first year in office. He will be pulled by pressures from the green gentry left to force GM's future products to conform to a pre-determined environmental agenda. He also will face predictable Republican calls to let the market work its will, even if it means the end of the company.
President Obama will need the wisdom of Solomon to recognize that today's workers no more deserve to be punished for the mistakes of prior management than CIA agents do for carrying out the orders of their equally arrogant Republican counselors during George W. Bush's administration. To paraphrase the President's words, it's "time to move on" and offer GM the support it needs to "Catch a Wave" and start producing more "Good Vibrations" for America's hard pressed, but still very critical manufacturing sector.
Morley Winograd and Michael D. Hais are fellows of the New Democrat Network and the New Policy Institute and co-authors of Millennial Makeover: MySpace, YouTube, and the Future of American Politics
(Rutgers University Press: 2008), named one of the 10 favorite books by the New York Times in 2008.