China has been urbanizing at a break-neck pace. Between 1980 and 2010, nearly China's urban areas have added 450 million people, nearly 1.5 times the population of the United States. Nearly one-half (47%) of the nation's population now lives in urban areas and the figure is expected to exceed 60% by 2030, according to United Nations data.
According to The Asia Times, 230 million of these new residents are temporary migrants. They are people who have migrated from rural areas to take jobs in factories or other generally lower paid occupations. Under the nearly 60-year old Chinese residency permit system ("hukou") citizens have either rural or urban residency rights. A principal purpose of this system was to limit the flow of rural residents to the urban areas.
As Deng Xiaoping's reforms took effect in the early 1980s, industrial production and exports skyrocketed and this required rural labor to migrate to the urban areas. Migrants were granted temporary status, but not permanent. It is possible, but difficult to transfer one's hukou from rural to urban. Yet the demand for such transfers has been overwhelming.
Yet, an article in the national newspaper, China Daily could mean a slowdown in the trend. The issue is the cost of living. Reporter Wang Yan notes that, for the first time, there is now a growing demand for transferring hukou residential status from urban to rural. There are currently no routine national procedures for such transfers.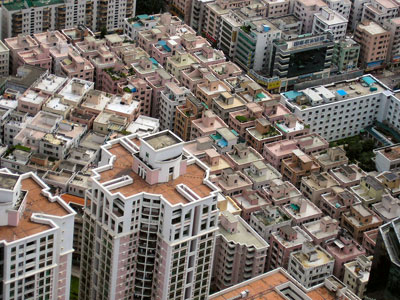 A survey of 120,000 temporary migrant workers in urban areas working by the Chinese Academy of Social Sciences research center found that only 25 percent would be interested in trading their rural residency permits for urban residency permits. The survey covered working age adults in 106 prefectures with large urban areas.
The driving factor is economic. As in the United States, where differences in housing affordability are strongly associated with domestic migration trends, costly urban housing in China could be fueling a new attraction for rural areas. The cost of housing has risen substantially in China's urban areas. At the same time, the cost of housing is near-zero in the rural areas. Further, residents of rural areas within prefectures with large urban areas have the hope of selling their land for urban development in the longer run and making a substantial profit. However, this new-found affection for the countryside is likely to be limited to areas relatively close to urban centers, to which rural residents can commute for better paying jobs.
The government has announced plans to reform the hukou residency permit system. According to Zhang Yi, director of the Chinese Academy of Social Sciences research center is a system that "ensures freedom of migration."
The United Nations projections may be right. The stated preferences identified in the Chinese Academy of Social Sciences survey may not ultimately reveal themselves in actual behavior. But predictions are no more than predictions.
Picture: Shenzhen: Luxury Housing (foreground) and Migrant Housing (background)