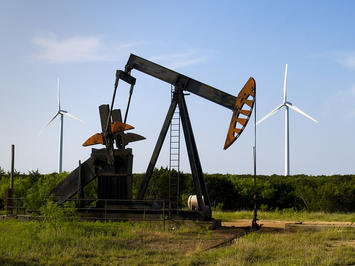 The announcements by Sens. Ben Nelson (D-Neb.) and Kent Conrad (D-N.D.) that they would not run for reelection reflects what may be the last gasps of the Great Plains Democrats, much as California's 2010 Democratic landslide assured that Republicans are soon to become endangered species in places like Los Angeles and Silicon Valley.
The conventional explanation for these trends centers on culture or ideology, but the real cause may lie with an evolving conflict between two dueling political economies.
On one side lies the information or "creative" economy, centered in coastal big cities and university towns. On the other lies the larger "basic" economy, which produces tangible items like food, manufactured goods and fossil-fuel energy.
In the past, both political parties had liberals as well as conservatives and operated in both of these economies. Republicans thrived not only in the Heartland but also in information hubs like Silicon Valley, Southern California and even parts of Manhattan.
Similarly, Democrats were influential in large swaths of the resource and agriculture-dependent parts of the country, including the Great Plains.
However, this is increasingly no longer true. Plains Democrats, like former Sen. Byron Dorgan of North Dakota, struggled to sell the state's remarkable energy-driven recovery to an administration hostile to fossil fuels. Many in his state, and other energy centers like Texas, view the Obama administration's resistance to oil and gas development as an assault on economies that, over the past decade, have had the highest rates of job creation and per capita income growth in the nation.
Dorgan, frustrated with Obama's economic policy, chose not to run for reelection in 2010. But his House colleague, Earl Pomeroy, as well as Stephanie Herseth Sandlin (D-S.D.) were defeated. Nelson's decision reflected a reaction to the strong GOP tide in the Plains. Registered Democrats in Nebraska have dropped from 38 percent to 33 percent just since 2008. The Republicans are at 48 percent.
This is a remarkable fall from grace. As recently as 2006, Democrats held four of the six Senate seats representing the 650 miles of plains from Nebraska north to the Canadian border. If, as expected, Nelson's seat is taken by the GOP, there will be only one — Sen. Tim Johnson (D-S.D.), who is up for what might a difficult reelection battle in 2014.
Yet another energy-state Democrat, Sen. John Tester of Montana, is facing a tough reelection contest. If he is defeated, only a handful of Democrats from energy-producing states — Joe Manchin and Jay Rockefeller of West Virginia and Mary Landrieu of Louisiana — will be left in the Senate.
For the most part, these Democrats are not being chased from office by cultural brawls over issues like gay rights or abortion — particularly in the socially moderate northern Great Plains. More damaging is the perception that Obama Democrats have little regard, even contempt, for the fundamental economics of basic industries.
The battle over energy extends beyond the major oil-producing states. In places like eastern Ohio and western Pennsylvania, a nascent shale oil and gas boom is helping strengthen resurgence in industrial jobs lost decades ago. To many business people and workers in cities like Fort Wayne, Ind., looming Environmental Protection Agency regulations on mercury as well as carbon emissions could threaten this nascent revival. Reviving the Rust Belt, many believe, requires the cheap, reliable energy that, in the near future, can come only from fossil fuels.
Instead, the Obama team reflects an urban, information economy bias. In contrast to President Bill Clinton, who supported industrial and agricultural development back when he was governor of Arkansas, Barack Obama represents an odd admixture of faculty lounge and urban bloc machine. He never developed any links to the basic economy; his worldview appears largely divorced from the realities of production. "It's MoveOn.org run by the Chicago machine," according to the mayor of a California farming town, a longtime Democrat.
This tilt can also be seen in the widely touted strategy of conceding working-class white voters in states like Pennsylvania and Ohio in favor of what Democratic strategist Ruy Texeria calls "the mass upper middle class."
Today barely half of white union members, says researcher Alan Abramowicz, tilt Democratic compared with nearly two-thirds who supported them in the 1960s, when Democrats still identified strongly with the industrial and energy sectors.
This trend may be further accelerated by the prospect of deep defense cuts. Many Plains and Southern states are dependent on defense-related expenditures. In the past, Plains Democrats and Southern Democrats, like retiring Sen. Jim Webb (D-Va.), were the product of or identified strongly with the military. But today, the Democratic Party's hawkish traditions — extending from Harry S. Truman and Sen. Henry M. Jackson to Georgia's Sam Nunn and Webb — is all but extinct.
A parallel development can be seen in the information hubs of the Northeast and West Coast. As recently as the 1990s, Republicans could muster considerable numbers both in Silicon Valley and throughout the Los Angeles Basin. Manhattan's "silk stocking district" regularly sent Republicans to the House.
These exceptions barely exist today. Los Angeles County, home to nearly 10 million people, has only one Republican congressman. The Bay Area, which includes the district of House Minority Leader Nancy Pelosi (D-Calif.), and Manhattan each has none. The same pattern is evident at the state and local levels — where almost the entire delegation is now "progressive" Democrats.
As in the Great Plains, this shift parallels changes in the political economy. Over the past decade, the Bay Area experienced the single largest decline in manufacturing in the country, and New York ranked second. Now the information sector — as well as related finance, health and education sectors — dominate these economies. Even business people in these areas share little in common with business people in the manufacturing or energy economies.
With dense population and far less reliance on cheap energy like coal, greater metropolitan areas like New York or San Francisco find it easier to embrace the administration's green (read expensive) energy agenda. Indeed, many companies, including Google and several investment banks, have invested in new renewable fuel and electric battery firms that have received large loans and other subsidies from Washington and sympathetic local governments, notably in California.
The information economy is also dependent on international markets, capital and, most particularly, brainpower. This makes them more sensitive to the nativist pandering that has been de rigueur in GOP national politics. Republican politicians, who now usually cater to their religious right by campaigning against gay marriage and abortion, turn off even libertarian voters in information hotbeds, where such views are anathema.
Sadly, these two economic visions exacerbate already existing cultural and political divisions. This also threatens the country's ability to compete globally at a time of great opportunity. To overcome our competitors, particularly China, the United States needs a Washington that embraces both the information economy — where the United States still remains pre-eminent — and the basic economy — where we are seeing signs of a nascent renaissance.
Only when both economies are appreciated and supported in both parties can we find the common ground necessary to succeed in the coming decade.
This piece originally appeared in Politico.
Joel Kotkin is executive editor of NewGeography.com and is a distinguished presidential fellow in urban futures at Chapman University, and contributing editor to the City Journal in New York. He is author of The City: A Global History. His newest book is The Next Hundred Million: America in 2050, released in February, 2010.
Photo from BigStockPhoto.com.