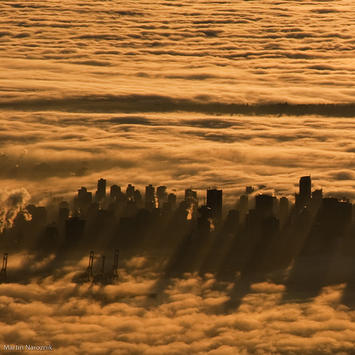 Vancouver is in desperate need of new solutions to ease its worsening housing affordability crisis. The 8th annual Demographia housing affordability survey released by the Frontier Centre found that Vancouver has the second least affordable housing market next to Hong Kong. On average, and assuming zero interest, a house in Vancouver would cost the median family more than ten years income. Three years is the threshold after which a market is considered unaffordable.
Mayor Robertson recently announced the launch of a new task force to tackle the housing affordability crisis. The only way to tackle this problem is to focus on getting more housing units on to the market.
Much of the debate around housing affordability descends into discussions about manipulating housing prices by freezing out market mechanisms. Rent control used to be a popular remedy, until cities realized that the side effects of the cure were worse than the disease. Two common methods of attempting to tackle housing today are social housing and inclusionary zoning. Social housing has been responsible for creating some of the most crime ridden neighbourhoods in the Western world. There is a reason "the projects" have such a bad name. Yet politicians of all stripes tend to promise more "affordable housing" as they call it, knowing that it will at best benefit a narrow group of people who qualify. Inclusionary zoning—requiring developers to build a specific number of below market rate units in new developments—has been one of the methods that municipal governments have attempted to compensate for this shortcoming. It also misses the point. It fails to bring broad price levels down, since it increases prices substantially for market rate units in the same development. One study from San Jose State University economists found that inclusionary zoning increases the price of market of new homes by $22,000-$44,000 in the median city. That is simply how developers pass off the cost of losing money on affordable units.
The policies mentioned above ignore the fundamental issue: houses are priced by supply and demand. In a desirable city like Vancouver, prices are bound to be higher than in Omaha, Nebraska, or Saskatoon. But the dramatic price escalation that started in the 90s isn't beyond the city's control. There are many ways to get more supply on the market. One of the commendable policies undertaken by the city has been the introduction of laneway houses. These are small units that are hived off from existing houses. They are essentially small secondary suites that back in to laneways. But it won't be anywhere near enough on its own. Vancouver needs to develop more land. The land is there, but it is off limits to development because of the agricultural land reserve (ALR). That needs to change.
The ALR serves two purposes. The first is to preserve agricultural land. The benefit from it is contingent on whether the benefits from local agriculture outweigh the costs of taking land off of the market. From a nutritional and an economic perspective that simply isn't the case. Flash frozen foods are often more nutritious than "fresh" local food, and intensive farming is more economical and sustainable than small scale farming. We would not be able to accommodate anywhere near our current population without industrial agriculture. This justification simply fails.
The second justification for the ALR is to prevent urban sprawl. In a sense this works, since there is no sprawl development in the ALR. On the other hand, this approach is conducive to "leap frog" development which takes place beyond the growth boundary. It happens anywhere that a growth boundary exists. People commute further for cheaper housing. This is as true in the smart growth Mecca of Portland as it is in Toronto or Ottawa. From an economic perspective, there are reasons to worry about sprawl. People who move out into cheaper housing on the urban fringe typically pay less property taxes, and often cost municipalities more per capita. But the ALR hasn't solved this problem. Metro Vancouver outside of the city proper accounted for 87% of the metropolitan area's growth between 2006-2001. Simply put, the ALR simply hasn't prevented sprawl.
In order to balance the concerns of housing affordability and urban sprawl, the city of Vancouver should strike a compromise: open portions of the ALR, but only to high density development. This may not be the optimum solution for families that would prefer to purchase single dwelling homes, but a significant influx of new units would be a countervailing force against runaway home prices. This would also put downwards pressure on housing in the rest of Greater Vancouver. Though opening up broad swaths of the ALR may be the ideal, this seems like a reasonable compromise.
This type of solution would rile people on both sides of the political spectrum, but it would be a dramatic improvement over the status quo. High home prices can only be solved from the supply side. The choice between maintaining the ALR as constituted or opening up portions should be obvious. Infill development can only go so far towards solving Vancouver's housing crisis.
Steve Lafleur is a Policy Analyst with the Frontier Centre for Public Policy.
Downtown Vancouver photo by runningclouds