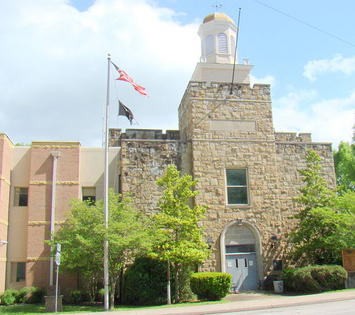 It was during the inaugural days that an article appeared in The Washington Post about the predominantly black Mississippi Delta going for Obama – no surprise! But juxtaposed in the same time period there appeared in a Kentucky newspaper the story of predominantly white Menifee County, my birthplace – deep in the heart of Appalachia – defying the red sea of Kentucky all around it and also going for Obama.
Quite a pairing of places. It caused the logical mind to go quickly to work. What did they have in common? The likely answer was a common thread of hope – in two places very different yet alike. Two places long left behind as programs have come and gone. Did this present them with their chance?
It is easy to say – as I said to a group of automotive middle managers hit hard both emotionally and in the pocketbook by the feared demise of the U.S. auto industry – buck up and get over it. The world has changed. It is time to read What Would Google Do? and reinvent yourselves and your industry. So, too, the business of moving people from point A to point B will always be with us – just how to do that will be left to inventive minds which should include all of us.
But the auto industry is not alone. Neither are Menifee County and the Mississippi Delta. We do not yet know how to grow legs under this thing called "Obama hope" for communities like those of the Delta or Menifee County. Maybe it's easier if you're a college student in California, Manhattan or Chicago to take pride in the greater articulateness and 'vision' of our new President.
Beyond "hope", an intrinsically ephemeral thing, what are we doing for places like the Delta and Menifee County? It is clear the world has changed. October taught us that, yes indeed, we are globally interdependent. Expertise doesn't lie in the likes of Greenspan and CEOs and senators and representatives. Finally, government has a role to play – we humbly acknowledge after years of bashing it.
So, what makes Obama so different and what can he do to live up to his reputation? He gave hope perhaps because he is so different, with an exotic name and so deliciously diverse ethnically that he appears to be out of central casting. Like Superman or Spiderman, he has an edge because he is not exactly like the rest of us.
We wait and see. There is a major debate over whether places like the Delta or Menifee County can be saved…or should be saved. President Obama can be counted on to focus on other places – like San Francisco, Manhattan and, of course, Chicago – where his most intense supporters live and where the media clusters.
The Delta and Menifee may have voted for him, but are they on the Presidential view screen? These places are not on the beaten path of interstate highways. They are not part of so-called "metro" or "hot" spots. They are small places with small towns. They are places of strong religious values. They won't attract the creative class seeking nightclubs and outdoor cafes.
Yet these places do have their positive attributes – Menifee lies near a lake and people looking for affordable second homes. The land is of great beauty and there are people there who know – as Wendell Berry speaks in reverence – every nook and cranny of every precious inch. So too it is with the Delta, a place full of history, folklore and the richest American musical traditions.
There is some palpable evidence that these kinds of places may be more attractive than we may have thought prior to the October financial collapse. If you can't live well in New York for under $500,000 a year, perhaps smaller, more nurturing places can provide a higher quality of life for far less money.
Perhaps it will take more than government "programs" and outsiders coming in as saviors. Perhaps it will take the people of those regions coming together in some way to tout their regional rural attributes – perhaps their local culture and microentrepreneurship – with some obviously needed but as yet undefined help from "higher-ups."
Will local folks be willing to step up to that challenge? Let's listen to Mayor Will Cox of Madisonville, Ky. and his "on-the-street reassurance" of his constituents through Facebook and his iPhone during the catastrophic Kentucky ice storm of '09. He didn't fan flames of anger but rather was honest and straightforward and ultimately soothing. At the end of the day he got the power back on. "Obama hope" will not stoke the fire or feed the kids, but perhaps it can inspire us to do more for ourselves.
I await spring with a little more enthusiasm this year. My father hails from Menifee County. He says to plant your corn when the tree buds are the size of squirrel ears. He is a plain old man and loves that place. We are a patchwork country with many differences, but we're more alike than we think. Just ask the folks in the Delta and Menifee County, poor whites and blacks who opted for the same President. It's time to grow legs under hope and act with some new thinking.
Sylvia L. Lovely is the Executive Director/CEO of the Kentucky League of Cities and the founder and president of the NewCities Institute. She currently serves as chair of the Morehead State University Board of Regents. Please send your comments to slovely@klc.org and visit her blog at sylvia.newcities.org.
Photo courtesy of Russell and Sydney Poore