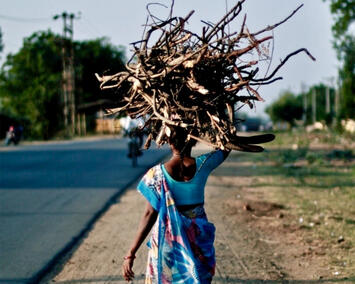 Last week, a journalist at Heatmap Daily sent out an email that began, "Nearly a year ago, Senate Majority Leader Chuck Schumer and Senator Joe Manchin of West Virginia made an emergency announcement. It altered the history of climate change."
While that over-the-top-and-around-the-maypole bit of hype is notable, it's not an isolated example. Last August, after Vice President Kamala Harris cast the clinching vote in the Senate, thereby assuring passage of the Inflation Reduction Act, (which was also the focus of last week's Heatmap epistle), New York Times columnist Paul Krugman published a piece headlined "Did Democrats Just Save Civilization?" Krugman gushed about the legislation, writing that "experts on energy and the environment are giddy over what has been accomplished" and the "world is a more hopeful place than it was just a few weeks ago."
President Joe Biden was similarly smitten. During a signing ceremony at the White House on August 16, 2022, he call the bill the "biggest step forward on climate ever." Meanwhile, Recharge News declared the Inflation Reduction Act "may prove to be the single most important event in the history of green hydrogen."
I could cite many more examples like the ones above. But all of those claims reflect an America-centric carbon myopia, a self-absorbed disconnect between what is happening here — where we take energy abundance for granted — and the hard realities of a world in which more than 3 billion people are living in energy poverty.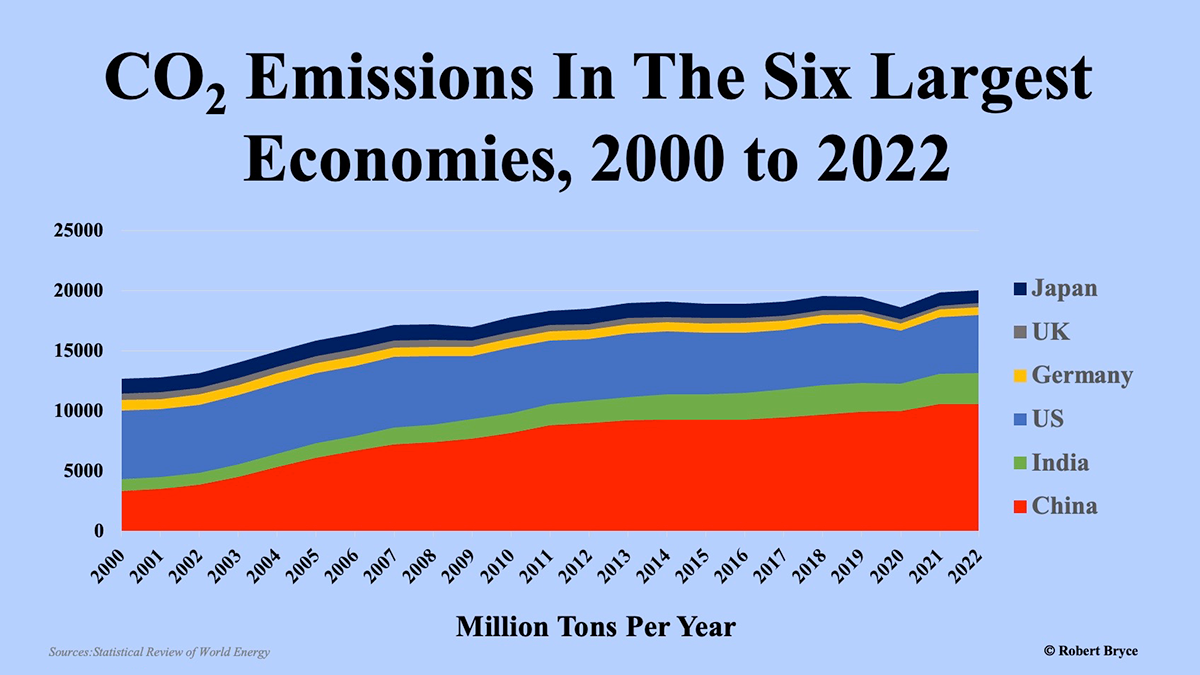 America's CO2 emissions are less important with each passing year. As can be seen in the graphic above, which shows the world's six largest economies, soaring emissions in China and India are overwhelming whatever reductions are occurring in the U.S., Germany, Japan, and the U.K.
Why does this matter? By 2040, the U.S. will have spent a staggering $2 trillion on climate-related projects (More on that number in a moment.) Second, the U.S. share of global emissions is falling as more developing countries industrialize and increase their energy use.
Read the rest of this piece at Robert Bryce Substack.
---
Robert Bryce is a Texas-based author, journalist, film producer, and podcaster. His articles have appeared in a myriad of publications including the Wall Street Journal, New York Times, Forbes, Time, Austin Chronicle, and Sydney Morning Herald.
Photo: courtesy Robert Bryce Substack.