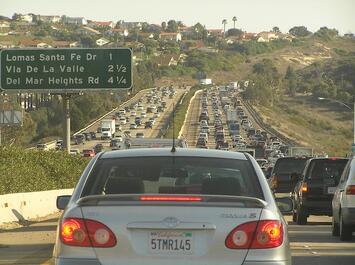 About 5.0 million Americans relied on transit to get to work in 2022, according to American Community Survey data released by the Census Bureau last week. This is more than the 3.8 million people who took transit to work in 2021, but far less than the 7.8 million to used transit in 2019. People who used transit represented 3.1 percent of the workforce, up from 2.5 percent in 2021 but down from 5.0 percent in 2019.
Transit's share is strongly skewed by New York City, which housed 2.5 percent of the nation's workers but 34.6 percent of the nation's transit commuters in 2022. Outside of New York City, only 2.1 percent of workers relied on transit to get to work in 2022. That's just the city: the New York urban area had 45.4 percent of the nation's transit commuters, and outside of that area only 1.8 percent of workers relied on transit.
About 4.4 percent of workers lived in households with no cars in 2022, up from 4.1 percent in 2021 and 4.3 percent in 2019. Of the workers in households with no cars, more than 25 percent drove alone to work (mostly in employer-supplied vehicles) and 9.5 percent carpooled while 27.6 percent took transit. This, too, was skewed by New York City; in the U.S. outside of New York City, 33.1 percent of people with no cars drove alone to work, 12.1 percent carpooled, but only 17.4 percent took transit.
Meanwhile, 15.2 percent of workers worked at home in 2022, down a bit from 17.9 percent in 2021 but well above 2019's 5.7 percent. While New York City dominated the nation's transit ridership numbers, no place in particular dominated telecommuting, but the range of telecommuting by state or region was wide.
Frisco, Texas, a suburb of Dallas, was the community with the most telecommuting, at 39.7 percent. I have no idea why that is, but the second-most, Bellevue Washington, at 38.5 percent, is more obvious, since a lot of Microsoft and other high-tech workers are there. Other cities with more than 35 percent remote workers include Seattle, Berkeley, Arlington VA, San Ramon CA, and Fremont CA.
Washington DC, at 33.8 percent, wasn't far behind. The federal government is trying to get people to return to offices, but not having much better success at it than private employers.
On a state-by-state basis, Colorado had the most telecommuting at 21.2 percent, followed by Washington at 20.5 percent. The least was in Mississippi, which is last at so many things, at 5.5 percent.
Rural areas (such as much of Mississippi) are likely to have fewer people work at home. The share of remote workers in the 203 urban areas in the survey was 17.5 percent while the rest of the country (some of which was urban) was 10.9 percent. Among the 50 largest urban areas, Austin, Charlotte, Raleigh, San Francisco, San Jose, and Seattle all had more than 25 percent of workers staying at home. The lowest among the 50 largest urban areas was Riverside-San Bernardino at 10.0 percent.
The 172 percent increase in working at home since 2019 had the greatest impact on transit. The number of people who drove alone to work fell by 7.5 percent, carpoolers by 0.1 percent, walking by 7.2 percent, and bicycling by 9.2 percent, but the number of transit commuters fell by 35.6 percent. Taxi (which includes shared rides such as Uber and Lyft) fell by only 0.9 percent.
Read the rest of this piece at The Antiplanner.
---
Randal O'Toole, the Antiplanner, is a policy analyst with nearly 50 years of experience reviewing transportation and land-use plans and the author of The Best-Laid Plans: How Government Planning Harms Your Quality of Life, Your Pocketbook, and Your Future.
Photo: There was about 6 percent more commuter traffic on the roads in 2022 than 2021, but still about 7 percent less than 2019. Photo by Tomi Knuutila via Flickr under CC 2.0 License.