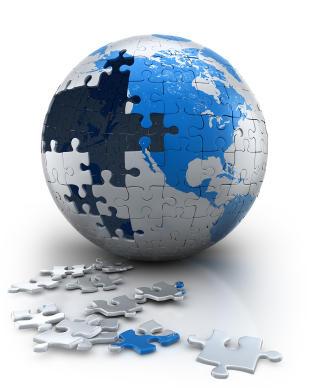 History imparts labels on moments of great significance; The Civil War, The Great Depression, World War II. We are entering such an epoch. The coming transformation of America and the world may be known as The Great Deconstruction. Credit restrictions will force spending cuts and a re-prioritization of interests. Our world will be dramatically changed. There will be winners and losers. This series will explore the winners and losers of The Great Deconstruction.
***
The phrase, The Great Depression, was coined by British economist Lionel Robbins in a 1934 book of the same name. Its unexpected onset followed years of speculative growth during which economist Irving Fisher famously proclaimed, "Stock prices have reached what looks like a permanently high plateau." The depression can be traced to the stock market crash of Black Tuesday, October 29, 1929, when stocks lost $14 billion in a single day. During the Great Depression that, followed, unemployment soared to 25%, a drought turned the farm belt into a dust bowl and international trade plummeted by two-thirds. The worldwide slump did not end until the advent of World War II.
A similar, albeit less catastrophic, stock market collapse occurred in 2008. Following the speculative rise of a housing bubble, trillions of dollars in home equity and stock value were wiped out and 15 million Americans were left looking for work. Paul Krugman, columnist for the New York Times, labeled the worst downturn in nearly a century, The Great Recession. The Dow fell from a peak of 14,093 in October of 2007 to 6,626 in March of 2009. While Wall Street recovered half of its losses thanks to TARP, an $800 billion financial rescue package for the banks, Main Street has lagged behind. Home equity fell by $5.9 trillion. Housing starts plummeted from 2,075,000 in 2005 to 306,000 in 2009 decimating the construction industry. Foreclosure notices went out to 2.8 million homeowners in 2009 and 4,000,000 are projected for 2010. Eight million jobs have been lost and despite an $800 billion stimulus package, unemployment remains at 9.7%. Under-employment, the real jobless number, has reached 17%. Diversion of agricultural water to protect an endangered species in California and a severe drought has brought bread lines to the famously fertile Imperial Valley.
Like the Great Depression before it, this recession will leave permanent scars on the people. The depression experience made our parents forever frugal. The Greatest Generation became savers, amassing trillions in home equity, stocks and savings accounts. In contrast, their spoiled and coddled children, the Baby Boomers, became the generation of instant gratification. Easy credit and home equity credit lines meant flat screen TVs, vacations, jewelry and jet-skis could be acquired instantly and paid for later. The Baby Boomers entered Congress, the state house and local government with the same attitude: buy now and pay later. Their largesse was fueled by a bubble mentality. Even though the Dot-Com Bubble burst in the late 90s, it was followed by the Housing Bubble of the 00s and a seemingly endless stream of revenue. A spending frenzy ensued with equity rich homeowners offered home equity lines of credit and credit cards with $100,000 limits.
It wasn't just consumers who went wild. In many states, such as California, so did the Legislature. In 1999, California rewarded its public employees with generous pensions (SB 400) that allowed retirement at age 50 with 90% of salary – for life. The California Legislative Analyst's Office estimated the cost of SB 400 at $400 million per year. In 2009, the actual cost was $3 billion. The pension drain contributed to the $20 billion state deficit that California now faces. A Stanford Institute for Economic Policy Research report estimates California's unfunded pension obligation at $500 billion.
Cities in California matched SB 400, as did counties and municipal agencies, and it led to similar economic results. On April 6th, the City of Los Angeles announced furloughs for public employees, a 40% pay cut, effective immediately to help plug a $500 million deficit. Vallejo, a small city of 120,000 that generously paid its City Manager $600,000 per year and its firemen, $175,000, was forced to file for Chapter 9 Municipal Bankruptcy once the Great Recession dried up their honey pot.
The problem has consumed municipal government across the nation. The Center on Budget and Policy Priorities recently estimated budget deficits for cities and counties would reach $200 billion this year. Detroit, with a $300 million deficit, has proposed leveling and returning huge sections of the decaying city to farmland.
At the Federal level, the Obama Administration projects deficits of $1 trillion per year as far as the eye can see. The unfunded obligations for Social Security and Medicare are a staggering $107 trillion. Congressional Budget Office Director Douglas Elmendorf said, "U.S. fiscal policy is unsustainable, and unsustainable to an extent that it can't be solved through minor changes. It's a matter of arithmetic."
Elmendorf said fixing the problem will require fundamental changes and government would need to make changes in the large programs, Medicare, Medicaid and Social Security and the tax code, to get the deficit under control.
When the Credit Card is Denied …
Such deficits simply cannot be ignored. There will be an intervention. It may come from outside if China, Japan and the Saudis stop buying our debt. It could come from our children who may object to being forced to repay debt they did not spend. It will more likely come from our parents, The Greatest Generation, in the form of a credit intervention. Our parents may intervene, like they did back in the 60s when the Boomers experimented with sex, drugs and rock n roll. When some of us lost control, it was our parents who intervened and straightened us out. They may be forced to intervene once again. this time at the ballot box in November 2010. The Greatest Generation may send the politicians packing, impose order where chaos has reigned, and cut up the credit cards used by their spoiled and coddled Baby Boomer children. Have you noticed who attends the Tea Party rallies? They are retired, educated, tax paying middle class Americans – they look a lot like our parents.
Deconstruction will take many forms and will encompass all that we know. Private industry has already shed 8 million jobs. The firing of private employees was low hanging fruit. Once untouchable social programs will be forced to disappear. Sacred cows will be slaughtered. Pet programs will be defunded. Even the military may have to learn to live with less. Further changes imposed will cut deep, reaching the union protected public employees and their constitutionally protected pensions. Just as General Motors was forced to abandon its venerable Pontiac brand along with Saturn, Saab and Hummer, unions will lose many of the benefits they obtained the last ten years. There will have to be changes to Medicare, Medicaid and even Social Security.
We learned something from the health care fiasco. If we treat seniors, our parents, fairly and honestly, they will make the sacrifice. They were upset with the unfairness of the Cornhusker Kickback and the Louisiana Purchase. They became furious when Cadillac health care plans of union members received different treatment than theirs. Treated fairly, our parents will be part of the solution.
Fifteen million Americans are looking for work. The jobs will not return soon. Thirty-three states have deficits that must be resolved by law. It will not happen without major sacrifice and draconian job lay-offs of public employees at the national, state, and local levels. The furloughs in Los Angeles only portend things to come. The Great Deconstruction has already begun.
***************************************
The Great Deconstruction is a series written exclusively for New Geography. Future articles will address the impact of The Great Deconstruction at the national, state, county and local levels.
Robert J Cristiano PhD is the Real Estate Professional in Residence at Chapman University and Director of Special Projects at the Hoag Center for Real Estate & Finance. He has been a successful real estate developer in Newport Beach California for twenty-nine years.