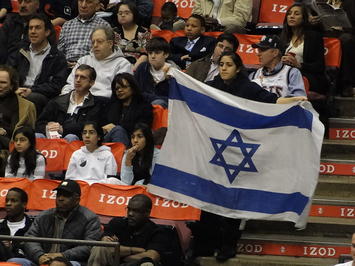 Recent anti-Semitic events – from France and Belgium to Argentina – are accelerating the relentless shrinking of the Jewish Diaspora. Once spread virtually throughout the world, the Diaspora – the scattering of Jews after the fall of ancient Israel – is retreating from many of its global redoubts as Jews increasingly cluster in two places: Israel and the United States.
Seventy years after the liberation of Auschwitz, Jewish communities throughout Europe are again on the decline. This time, the pressure mainly comes not from the traditional anti-Semitic Right but from Islamic fundamentalists, which include many European citizens.
Not all this decline is attributable to attacks from Islamic militants. Demographic factors – intermarriage and low birth rates – afflict almost all Diaspora communities.
Read the full article at The Orange County Register.
Joel Kotkin is executive editor of NewGeography.com and Roger Hobbs Distinguished Fellow in Urban Studies at Chapman University, and a member of the editorial board of the Orange County Register. He is also executive director of the Houston-based Center for Opportunity Urbanism. His newest book, The New Class Conflict is now available at Amazon and Telos Press. He is also author of The City: A Global History and The Next Hundred Million: America in 2050.  He lives in Los Angeles, CA.
Photo by Chamber of Fear (originally posted to Flickr as Jewish Family Night) [CC BY-SA 2.0], via Wikimedia Commons