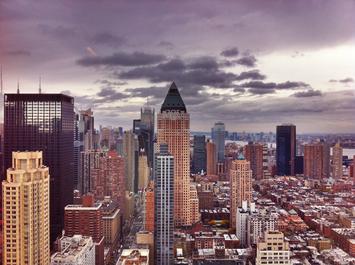 "When there is a general change in conditions, it is as if the entire creation had changed, and the whole world altered." —Ibn Khaldun, 14th century Arab historian
The Covid-19 pandemic, it's clear, will help reshape America's economic and demographic future. Yet, many of the trends that we may associate with this reshaping—the rise of online work, a growing interest in suburbia and smaller cities—were already in place before the pandemic. The pandemic did not originate these trends, but it will likely accelerate them.
For years, the conventional wisdom from economic observers like Neil Irwin of The New York Times and echoed by public relations aces and property speculators has been that "superstar cities" like New York, San Francisco and Seattle have "the best chance of recruiting superstar employees. In contrast, rural and interior regions would become home to "behind." And experts like urbanist Christopher Leinberger predict suburban tracks would become "the next slums."
Yet, in reality, jobs and young people have been increasingly heading toward both the suburban periphery and smaller cities. In fact, a snapshot of America before the appearance of Covid-19 was of a country migrating more to suburbs, exurbs and smaller cities, with the U.S. Census Bureau reporting the fastest growth in domestic migration between 2010 and 2019 taking place in cities with less than a million people—a dramatic change from just a decade earlier.
In contrast, our largest metropolitan areas—New York, Chicago and Los Angeles—lost nearly as many net domestic migrants as the population of Arkansas from 2010 to 2019 (2.8 million compared to 3.0 million). New York's population growth peaked at 130,000 in 2011 but fell to a 60,000 loss by 2019, according to Census Bureau estimates.
The Geography of Pandemics
The pandemic has been toughest on areas suffering from what we call "exposure density." Nationwide, the highest fatality rates are in the two highest urban density categories, which are comprised of three New York City counties. Manhattan's fatality rate, with 2.4 percent of the nation's deaths, is 4.8 times its proportional share of deaths; Brooklyn and Bronx counties, which have the higher poverty rates associated with higher death rates, do even worse, with a fatality rate 7.5 times the national average.
In contrast, less dense counties—those with urban densities between 2,500 and 5,000—have less than their proportional share of deaths (0.8 percent), with 22.4 percent of deaths and 28.1 percent of the population. Lower density areas have even lower fatality rates, despite the occasional spikes in food-processing plants, Native American reservations and extremely poor areas like those close to the Mexican border. Even with the recent surge, fatality rates in states like Texas, Arkansas, Kansas and the Dakotas remain between one-third to one-eighth of those in New York and New Jersey.
Pandemics, like changes in climate, often alter how and where people live. In the 14th century, plagues wiped out as much as one-third of Europe's population, but the wreckage also brought opportunities for those left standing. Large tracks of land, left abandoned, could be consolidated by rich nobles or, in some cases, enterprising peasants, who looked to lower rents and higher pay. "In an age where social conditions were considered fixed," suggested historian Barbara Tuchman, the new adjustments seemed "revolutionary."
Read the rest of this piece at Chief Executive.
---
Joel Kotkin is the author of The Coming of Neo-Feudalism: A Warning to the Global Middle Class. He is the Presidential Fellow in Urban Futures at Chapman University and Executive Director for Urban Reform Institute. Learn more at joelkotkin.com and follow him on Twitter @joelkotkin.
Wendell Cox is principal of Demographia, an international public policy firm located in the St. Louis metropolitan area. He is a founding senior fellow at the Urban Reform Institute, Houston and a member of the Advisory Board of the Center for Demographics and Policy at Chapman University in Orange, California. He has served as a visiting professor at the Conservatoire National des Arts et Metiers in Paris. His principal interests are economics, poverty alleviation, demographics, urban policy and transport. He is co-author of the annual Demographia International Housing Affordability Survey and author of Demographia World Urban Areas.
Photo credit: Mike Dunn via Flickr under CC 2.0 License.