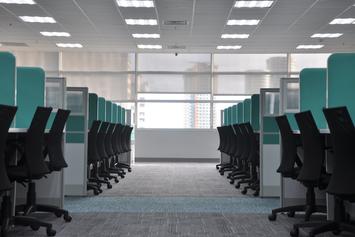 For most of the recent past, economic geography has shifted to ever-larger cities across the globe. By the end of the last decade, many were convinced that we were entering a supreme era of the glittering, high-rise "superstar" city that would inevitably swallow all the best bits of the economy, and serve as unparalleled centers of tech, culture, political activism, and global trade. Globally, the ranks of city-dwellers more than doubled over the last 40 years, from 1.5 billion in 1975 to 3.5 billion according to data from the OECD.
Yet now this urban-centric pattern may be slowing, and even reversing. Three critical factors are at play here. First, of course, the pandemic has weakened the appeal of urban life by the very logic of social distancing and higher levels of infections and fatalities. The second factor has been an alarming uptick in urban crime and disorder, particularly in the United States but elsewhere as well. Finally, there has been a move to dispersed and online work, which enables people and companies to shift their work to more remote locations.
This development, of course, will be resisted by various groups, notably urban real estate investors, green ideologues, and the cultural Left, all of whom are heavily concentrated in the biggest cities. When in political control, as they are now in America, entrenched urbanistas will work against decentralization by limiting automotive mobility and undermining energy dependent industries such as manufacturing, agriculture, and fossil fuels, all of which depend on reliable, affordable energy.
Peasant rebellions: A quick history
Conflicts between the countryside and the metropolis have been a staple of history since the days when Semitic tribes overwhelmed the civilized Sumerians. Often the rough outsiders enjoyed the benefits of greater unity, less debilitating luxury, and better military tactics. Goths, Huns, Mongols, Afghani Muslims, or Ottoman Turks conquered such great centers of civilization as Rome, Baghdad, Delhi, Beijing, or Constantinople. They usually ended up seduced by the attractions of city life, becoming progressively less fierce and more urbane.
Read the rest of this piece at Quillette.
---
Joel Kotkin is the author of The Coming of Neo-Feudalism: A Warning to the Global Middle Class. He is the Presidential Fellow in Urban Futures at Chapman University and Executive Director for Urban Reform Institute. Learn more at joelkotkin.com and follow him on Twitter @joelkotkin.
Hügo Krüger is a Structural Engineer with working experience in the Nuclear, Concrete and Oil and Gas Industry. He was born in Pretoria South Africa and moved to France in 2015. He holds a Bachelors Degree in Civil Engineering from the University of Pretoria and a Masters degree in Nuclear Structures from the École spéciale des travaux publics, du bâtiment et de l'industrie (ESTP Paris). He frequently contributes to the South African English blog Rational Standard and the Afrikaans Newspaper Rapport. He fluently speaks French, Germany, English and Afrikaans. His interests include politics, economics, public policy, history, languages, Krav Maga and Structural Engineering.