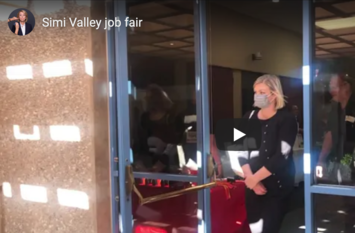 — 3.9 million people quit their jobs in June.
— "We're seeing the craziest counter-offers I've ever seen in my entire life," says a recruiter.
Forget the housing market. Bidding on employees is the new bubble. Prospective new hires are driving the labor equation like never before. They don't show up for job interviews, they insist on working from home, they want more than just money.
You can't blame the whole thing on unemployment benefits. The extra $300 a week has already run out in most of the country.
America's worker bees are pickier than ever for a variety of reasons, and they're playing hardball. (I'm starting to think that yours truly should play hardball, too, but I'm a wuss.)
Who are these people?
The Job Fair
It's nearly 100 degrees in Simi Valley on a Tuesday afternoon in July — but it's a dry heat!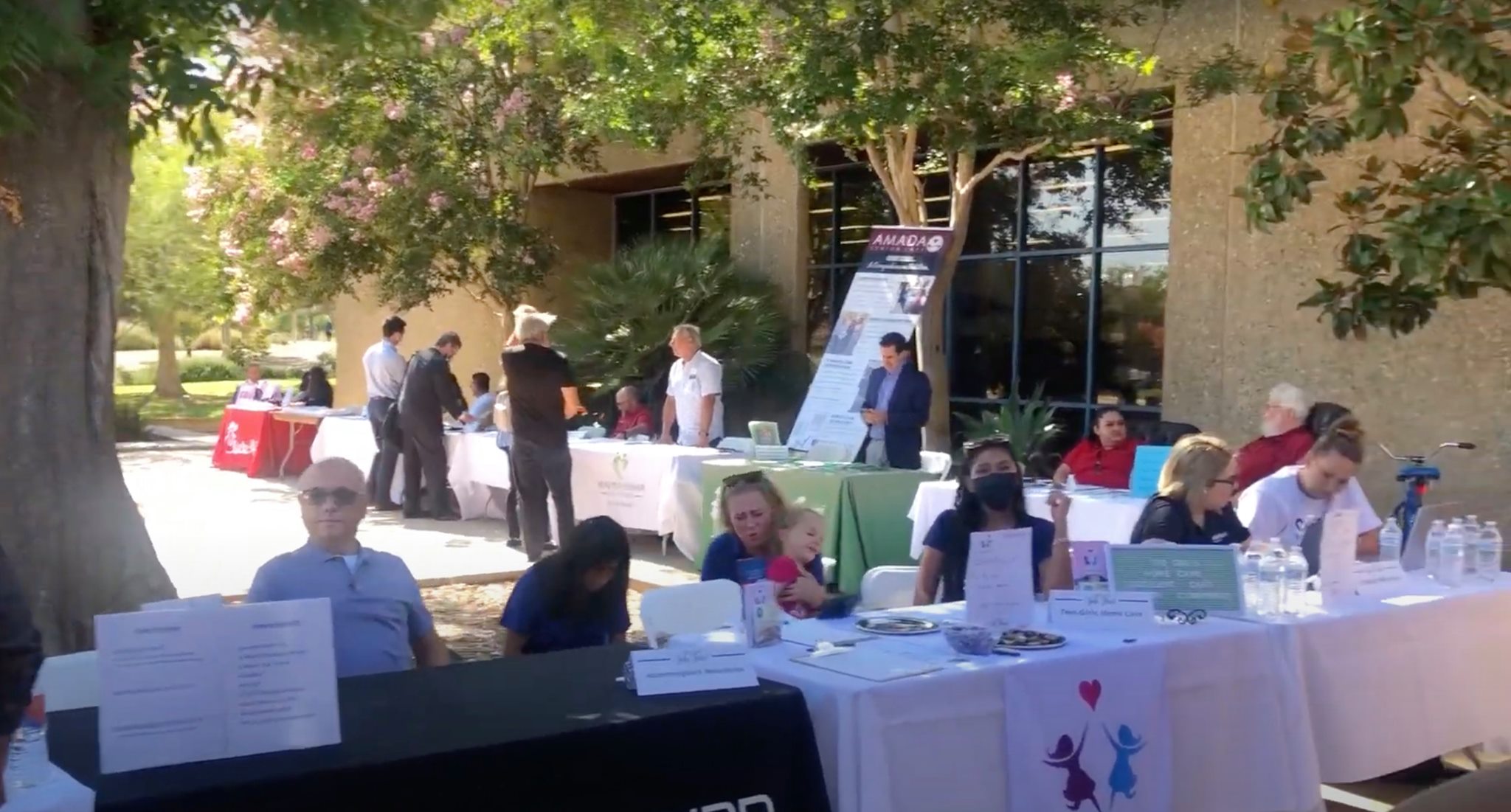 At City Hall, tables spill out onto the patio, as 70 employers participate in the first job fair since before the pandemic. There are probably 100 prospective employees walking around and checking out potential jobs ranging from aerospace manufacturing to Chick-fil-A.
At least five companies here are hiring home healthcare workers. The average pay starts at $15 an hour. Currently in California, unemployment benefits for someone earning that pay would total $577 a week, only $28 less than actually working. Benefits will go down to $277 a week once the extra $300 ends September 4th, so maybe these jobs will look more appealing then.
Jennifer Henderson is a social worker who's come here looking for a better job, but her top priority isn't salary. "It's flexibility, it's something new."
Nick Burt is a 22-year-old recent graduate of UC Berkeley who's been "jumping around from job to job," collecting unemployment in between. As he looks around at all the companies offering work, he thinks about his student loans. "There's a huge demand for people to fill positions, but it's not always great positions that are open."
Here's what has changed in 18 months. A lot of people learned to live on less income, even with stimulus checks and extra unemployment. For those with jobs who worked from home, many don't want to go back into the office full-time.
Over the last year, the number of people working from home doubled to 42%. Average leisure time increased half an hour a day.
Richard Shaw is puzzled. He is CEO of Interscan Corporation, a 15-person company which makes toxic gas monitors for workplace safety. He posted six job openings at the Simi event. Shaw told me he's been "ghosted" many times by potential employees. "I'll actually set up an interview, and they confirm the interview, and then they never show up."
His colleague Susan Landon shakes her head. "I foresee a lot of people saying, 'I need to make $20 an hour in order to be hired,'" she says. "They're going to get a rude awakening."
Maybe.
Read the rest of this piece at Wells Street.
---
Jane Wells is a CNBC special correspondent, based in Los Angeles, where she covers stories about funny business, strange successes and other special assignments. Wells writes offbeat stories for CNBC.com and serves as a contributor for radio stations.