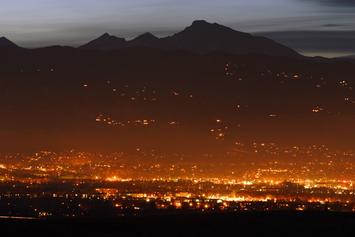 In the classic television show "The Honeymooners," many jokes were wrung out of bus driver Ralph Cramden's membership in the International Brotherhood of Loyal Raccoons, headquartered in Bismarck, North Dakota. When Ralph mentioned in one episode to his wife, Alice, that among the privileges is that they could be buried at the "Raccoon National Cemetery" in Bismarck, Alice's reply was that it made her not know "if I want to live or die."
That's worth a chuckle, but perhaps it's time to reconsider Bismarck, which ranked first out of the 398 metro areas we considered for our annual roundup of The Best Cities For Jobs. A metro area of 120,000 located in the country's fastest-growing state and near the vast Bakken oil fields, the number of jobs in Bismarck is up 3% over the last year and a sizzling 32.4% since 2002. You might not want to be buried there, but at least you can get a job before that.
Bismarck's growth, although remarkable, is mirrored in many smaller places. When we look at economic growth in America, we tend to focus on large metropolitan areas (we draw the bar at 5 million people and up). However over 40% of Americans live outside these big cities and their much more populous suburbs, notes demographer Wendell Cox. They reside in smaller cities and towns, the destination of choice for many of the domestic migrants fleeing the largest metropolitan areas for the better part of the last decade.
View the Best Cities for Jobs 2014 List
These places are often seen by pundits as economic backwaters, but in fact small and mid-sized metro areas take up 16 of the top 20 spots of our overall list of The Best Cities For Jobs. For the most part, it is the smaller markets with under 150,000 jobs that are growing the fastest, but several mid-sized cities (between 150,000 and 450,000 nonfarm jobs) also are outperforming, including Boulder, Colo., which ranks first on our medium-sized cities list, and Provo-Orem, Utah, which ranks second. These areas are as varied as America. Some fit the resource-dominated archetype often associated with smaller cities and towns but others are driven by industry and even tech growth.
The Energy Hubs
As we saw with our large cities list, metro areas that are connected to the energy economy have been peak performers. Beyond Bismarck, our list of the Best Small Cities For Jobs includes Greeley (fifth) and Ft. Collins (17th), both located near the oilfields of northern Colorado; and near the west Texas oilfields, the cities of Midland (sixth), San Angelo (11th), Odessa (15th) and Lubbock (16th).
Energy jobs pay an average of about $80,000 a year according to BLS data. But this wealth is not only for geologists or those with oil stains on the hands. The money brought into these communities has also sparked strong growth in such fields as manufacturing, construction and business services in virtually all these towns. In Midland, for example, natural resources and construction employment has surged 50% since 2008, but wholesale trade, manufacturing, business and financial services have also expanded strongly.
Manufacturing Comeback Cities
Plenty of old industrial cities are at the bottom of the 240 MSAs we ranked for our small cities list, including 238th place Danville, Ill., which has lost 6% of its jobs since 2008, and second from last, Michigan City-La Porte, Ind., where employment has dropped 6.8% over the same span. But some of the highest fliers are also industrial towns. This includes second-ranked Elkhart-Goshen, Ind., which rose a remarkable 63 places from last year on our list, and from 233rd back in 2010. The recreational vehicle manufacturing hub suffered steep job losses during the Recession, but industrial employment has risen 24% since 2010.
Like energy, industrial jobs tend to pay more than most, and have a strong effect on other sectors. Since 2010 in the Elkhart-Goshen area, employment in wholesale trade and business services has expanded at double-digit percentage paces, while retail employment has shot up a healthy 7.4%. In Grand Rapids-Wyoming, Mich., which ranks third on our list of the Best Midsize Cities For Jobs, manufacturing employment is up almost 14.7% since 2010 while job growth has also been strong in medical services, education, and business services. Grand Rapids has 4.9% more jobs now than in 2002, a far sight better than larger industrial metro areas like Detroit, where employment has declined 16.2% over the same period.
But most of the comeback industrial towns are not in the Midwest but the Southeast, which has gotten the bulk of new investment from foreign automakers and steelmakers. This includes Auburn-Opelika, Ala., No. 7 on our small cities list, where there has been a surge in employment by auto parts suppliers. The home of 25,000-studentAuburn University, it has also seen strong growth in business services and hospitality. Two South Carolina metro areas, Anderson (12th) and Spartanburg (13th), have also benefited from the industrial resurgence in the region.
College Towns
We may be approaching the end of a "higher education bubble," as Glenn Reynolds and others have suggested, but at least for now many college towns in the Midwest, the southeast and the Intermountain West continue to show strong job growth.
In Columbia, Mo., home to the 35,000-student University of Missouri, employment has expanded 9.7% since 2008 and 4% in 2013, placing it third on our small cities list. In ninth-place College Station, Texas, the presence of Texas A&M (56,000 students) has sparked growth in the information and business services sectors, in which employment has expanded 18.2% and 14.2%, respectively, since 2008, while leisure and hospitality employment is up 29.5% over the same period. Higher education has continued to be a strong and growing industry for these small towns, although its long-term sustainability may be hampered by a lethargic economy and burgeoning student debt.
Places For The Rich And Famous
In this most unequal of recoveries, some of the biggest winners are cities that cater to the rich and aging baby boomers. People over 55 control upward of three-quarters of the country's wealth and more than half all discretionary dollars. And unlike the millennials and Xers who follow them, this generation has generally profited more from the recent jump in equity and property prices.
Fourth on our small cities list is St. George in scenic southwestern Utah, a fast-growing community for retirees, where employment shot up 5.38% in 2013. Naples-Marco Island, Fla. (eighth), long a major lure to northern snowbirds, is home to a fast-growing economy built around hospitality and construction. Napa, Calif. (18th), has emerged as a major beneficiary of spending by wealthy retirees from the booming San Francisco Bay Area.
The Future For Smaller Cities
Big city mayors are wont to proclaim that they're on the cutting edge of economic life. Big cities are where "the action is," Atlanta's Karim Reed said at a recent confab in Chicago. But as our roundup of the cities with the strongest employment growth shows, many of the hottest economies in the country are in places that most urbanistas would write off as the boondocks. Some of them, may only do well as long the energy and agriculture booms continue, but many other will benefit as boomers continue to seek out comfortable, less congested, and often less expensive, places to retire. These smaller places may also benefit as millennials start seeking to buy homes and raise families. And with the expansion of communication technology, they may find it increasingly easy to perform sophisticated work from smaller places. America's economy may still remain dominated by its giant metro areas, but it would be inaccurate to discount the role of smaller places in the evolving American economy.
View the Best Cities for Jobs 2014 List
This story originally appeared at Forbes.
Joel Kotkin is executive editor of NewGeography.com and Distinguished Presidential Fellow in Urban Futures at Chapman University, and a member of the editorial board of the Orange County Register. He is author of The City: A Global History and The Next Hundred Million: America in 2050. His most recent study, The Rise of Postfamilialism, has been widely discussed and distributed internationally. He lives in Los Angeles, CA.
Michael Shires, Ph.D. is a professor at Pepperdine University School of Public Policy.
Boulder, CO photo by Phil Armitage.