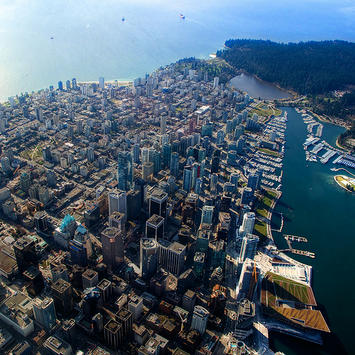 It has been said that the modern city is soulless, that it is heartless, and that it is brutal. The modern city represents in its scale and complexity one of the most extraordinary of human inventions, but there is also no doubt that everywhere in the world it is also one of our biggest failures.
The dysfunction of a city in the past was an inconvenience. The dysfunction of a city in the future will be a profound disaster for that city and, ironically, a profound opportunity for another city, of a smarter city. It will be an opportunity for a city that has found out how to position itself better in the world of cities, but more importantly in the eyes and hearts of its citizens.
All over the world, there is a growing recognition that this brutality must stop; we have to imagine a different kind of city which addresses human needs and that puts the soul back into the city. This is essential to the survival of the city. Put another way, there is a growing understanding that it is actually "love" that will be the prime force in the future economy of successful 21st century cities.
Who would have thought in the last generation that "love" might become a meaningful topic in a discussion about urban economies, much less a prime force of those economies?
One important reason for creating a love-based city grows from the struggle today among cities for hegemony. We read all the time about "alpha-cities" and "delta-cities": the "alphas" enjoy the fruits of labour and the "deltas" just do the labour – they just exist. And why is this?
Well, it's because the dynamics of urban growth and competition have fundamentally changed in the last quarter century. The world has become footloose, with people and capital moving at will: business can be done anywhere. Other aspects of life are more important than one's livelihood and where people choose to settle is not tied down the way it used to be. We can do and be almost anything anywhere.
The result is a new kind of economic base for our cities, augmenting the traditional economic activities holding our cities together. This is the ideas and service economy and it opens up the imperative to create a city of beauty and quality liveability and style. This is an economy driven by people, their direct needs, their preferences and their day-to-day experiences.
This ideas and service economy quickly becomes an economy involving almost everyone. If you live in a core city, have you ever tried to get a gardener or a plumber? But, even beyond that, you have to think about all of the professions and vocations that can now demand an enjoyable as well as functioning city.
We're not just talking about the service sector or the 'creatives', we're talking about almost everybody. We have to focus the discussion on a city that is liveable for a broad array of its population.
I worry that in all our creative thinking about sustainable technologies and sustainable urban forms, there may be some strong denial going on about people and their inclinations, denial that will block the way towards sustainability.
Take the fashion that insists on the primacy of density and mixed use and diversity and sustainable transportation. Sadly, most consumers in the English speaking world, except in a very few of our older gracious places, have shown very little interest in being a part of that kind of city. In my country, two-thirds of Canadians live in auto-dominated suburbs that boast none of these qualities – and that proportion is even higher in America.
Let's be blunt: most people hate density because most of it has been so bad; they think of mixed use as probably hitting them negatively and transit is not even in most people's vocabulary. The ideal of most people is some sort of rural "garden of Eden" that they want to escape to from the city – even if that ends up being an illusory goal.
I sympathize. The cities we have been building since the War have very seldom offered anything very appealing at almost any density. Who can really fall in love with brutal concrete canyons or anonymous strip malls or wind-swept roads?
If cities want to offer an alternative, they must change and bring back the human touch – we have to bring placemaking to the very heart of the civic agenda. We have to stop trading away the urban qualities we care about for the urgencies of the moment of modern life.
We must start to build places that truly appeal to people – yes, places that are sustainable, but also places that are so good that people will choose them. These cities have to have all the human services and they have to have beauty and they have to be gentle. Only then will they become attractive to a wide range of people.
I call this "Experiential Planning" – learning about and then carefully making the city deliver the experiences people tell us they want in their lives for their families and children.
Experiential planning looks beyond land-use and transportation patterns to things like character and comfort and health and convenience and the visceral response of the senses and caprice: things that simply make people happy. Happiness is the applied side of love.
People want all of the efficiencies and choices but they also want more. They want to feel the unique, special spirit of a place as a real thing, not a marketing gimmick. They want their habitat to have a "buzz" that makes them feel good. They want their day-to-day living environment to foster social engagement and neighbourliness not isolation. That is what the contemporary city has often been missing.
For as long as anyone can remember, modern cities, with very few exceptions, have been shaped by economic activity and politics and the shifting of social groups: the city exploited as a commodity. But that doesn't have to be the case. We can actually design our cities as an explicit act of creation – grand civic design with the whole city as a canvas. And every city has to find its own way: they should not accept cookie-cutter replications of what's being done everywhere else.
To start, every city needs to perform a ritual burning of these outdated and single-purpose rules. Now I am not talking about de-regulation. The city of the future will have to have strong regulations because the possibilities out there for development are just too diverse and the private interests in development too strong. There must be a clear expression of the public interest and public needs to match that of the private sector.
Also, I want to be clear that this is not a "top-down" agenda. Experiential planning requires an aggressive and diverse engagement of the public at every step along the way to articulate the public perspective and to insure public buy-in and ownership. The general public needs to discuss and debate an overall civic vision and all aspects of urban design.
In this experiential-based city there will be an alignment of profitability and community building. We will also see people coming back to live in the core city and to suburbs transformed through natural choice and preference. There will be an alignment of consumer selection and sustainable practice. This will include all kinds of people but especially families with children.
But none of this will happen by accident. We have to make it happen and bring along individual values through a careful process of reconciliation.
Tomorrow's city must meet the environmental test and the economic test but it must also meet the experiential test; and that is the test of love; that is the test of soul. It must be beautiful and joyful and sociable and humane and offer a complete rich community life – with all the subtleties of human occupation. That is the real power of an urban love affair.
Larry Beasley is the retired Director of Planning for the City of Vancouver in Canada. He is now the "Distinguished Practice Professor of Planning" at the University of British Columbia and the founding principal of Beasley and Associates, an international planning consultancy. He chairs the 'National Advisory Committee on Planning, Design and Realty' of Ottawa's National Capital Commission; he is the Chief Advisor on Urban Design for the City of Dallas, Texas; he is on the International Economic Development Advisory Board of Rotterdam in The Netherlands; and he is the Special Advisor on City Planning to the Government of Abu Dhabi in the United Arab Emirates.