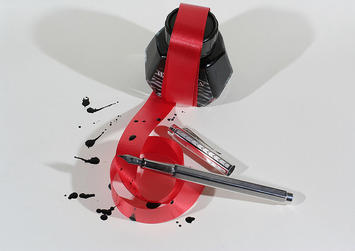 The Recovery Blueprint is a multipart series of articles that offers suggestions on how to recover from the homebuilding recession.
Since the recession began, there haven't been any significant changes in how regulations could be improved to energize the housing market and foster innovation. Three areas where big regulation changes are needed? Environmental subsidies, density requirements, and zoning laws.
Environmental Incentives: Repeating the mistakes of the Carter era, federal and state governments have thrown vast sums of tax money at 'green' solutions likely to fail. A massive amount of our nation's total energy use seeps out of inefficient housing, draining families of income at a time when they can least afford it. The subsidization of inefficient construction that incorporates energy saving alternatives is as flawed today as it was 25 years ago. Federal and state credits allow funding for improvements such as insulation, solar panels, wind generation, geothermal systems, and the like. These tax credits have to be balanced against taxes paid by families who are barely surviving this recession, if they are still in their homes making mortgage payments.
Who benefits? Not the mortgage companies that repossess energy inefficient homes. Not the families in traditional homes burdened with high energy costs. Only those wealthy enough to need tax breaks can benefit. But a household at the income level where it makes financial sense to upgrade an existing home can easily afford the upgrade without burdening the already overtaxed public.
In a low income, possibly downtrodden neighborhood, upgrading a home for energy efficiency results in an expense (even after tax breaks) not likely to be recovered at the sale of the home. It would make more sense to use the same amount of funds to replace older, inefficient homes with new construction. New construction essentially replaces homes with the least efficient HVAC (heating/ventilation/ air conditioning) and insulation with new ones that operate the most efficient systems. But new construction gets almost no tax benefits; only geothermal or solar systems on new construction are subsidized. Does that make sense?
Density Targets: Making funds available to cities on the condition that certain higher densities are met is not a solution, either. What I hear most often is that we need to provide high-density housing and public transportation so that poor people can get to their jobs, assuming, of course, that all people of low income work downtown.
Are multi-billion dollar light rail projects and heavily subsidized low-income high-rise towers justified by such rhetoric? A low-income family on the 6th floor of a high-density building will not have the same quality of living or the pride-of-place that a home with a yard would provide. Travel dependent on a train or bus schedule does not offer the independence of owning a vehicle and travelling on one's own schedule. Travel by foot or bike makes perfect sense for some of those who live in San Diego, but in the rest of the world those alternatives are viable only for the few nice weather days.
When the recession began, urban architects and planners celebrated the death of the suburbs and the coming advent of an urban rebirth. While the suburbs were certainly hard hit, urban areas did not receive the expected mass migration.
There is a myth that sprawl was the result of large lots and low density in the suburbs. Over the past 20 years, the firm I founded has planned over 730 developments in 46 States and 15 countries. I would estimate the average density of our suburban developments at between four and five units per useable acre. Today's suburban development must preserve wetlands, steep slopes, wooded areas, and most often contain a minimum percentage of the site in open space. None of those requirements were in place when our core cities were built. One simply gridded streets through swamps (the previous term for wetlands) and bulldozed slopes and woodlands. Had our existing core cities been built under today's regulations, they would likely sprawl 30% or more beyond the areas they currently occupy.
Density targets that must be hit in order to receive government financial assistance not only doesn't increase the quality of lower income life, it doesn't result in more sustainable and affordable cities. Instead, most funding has resulted in displacing low-income neighborhoods with gentrified, wealthy development. Many of these projects were initial financial failures. The next developer — the one who picked up the project at bargain prices — realized the profit. Successful, affordable urban redevelopment remains elusive.
Ordinances & Codes: The designer of any development, suburban or urban, will squeeze every inch out of the site to stay within the most minimal dimensions allowed by local ordinances. This effort to maximize the client's profits can only result in monotonous, cookie-cutter development.
Many city planning boards have been manipulated into believing the illusion that a 'forms based' or 'smart-code' approach is a solution. These new regulations simply increase the number of minimum standards, and restrict innovative solutions. What a 'forms based' or 'smart' code does accomplish is to significantly increase the consulting income of the firm that promotes this alternative.
Many engineers and architects base their fees on a percentage of the final construction costs. A consultant who charges on a percentage of infrastructure costs has an incentive to introduce excessive sewer pipes, retaining walls, or other non-needed construction. A fee structure based upon increased profit derived on the least efficient design is a huge roadblock to developing sustainable cities.
Innovations in land development and in methods of design now allow a reduction of both environmental and economic impact from 15% to over 50%, compared to conventional or New Urban planning methods. While these new methods take more time and effort to design, the reward is more attractive, affordable, and functional neighborhoods.
What's the blueprint for better planning? For starters, two ideas: government aid should be based on a 'plan' showing how the resulting development will enhance the living standards, and not be tied only to density levels. And agencies should reward contracts to the consultant with the best solution. This means creating a financial mechanism to increase – not decrease — profitability for sustainable planning and engineering solutions that require the least amount of construction costs.
Photo by Stripey Anne: "I am an NHS Bureaucrat…These, dear friends, are the tools of my trade: red tape, pen, ink…"
Rick Harrison is President of Rick Harrison Site Design Studio and Neighborhood Innovations, LLC. He is author of Prefurbia: Reinventing The Suburbs From Disdainable To Sustainable and creator of Performance Planning System. His websites are rhsdplanning.com and pps-vr.com.