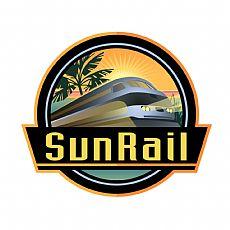 With their tails between their legs, Central Florida's leaders returned from Tallahassee in early May without funding from the Florida Senate for Sunrail, the region's proposed commuter rail system. This failure to convince the state Senate to fund Sunrail is a major political defeat for the 1.8 million people who were said to be served by this train. This failure now gives Central Florida a chance to recreate its growth scenario from scratch, without relying on commuter rail to cure the region's ills.
Blame bad timing: In a low-tax state with a down economy, asking for that kind of money takes nerve. "The loss of Sunrail may…have implications for efforts to reconstruct Interstate 4," stated Harold Barley, Executive Director of Metroplan Orlando, a publicly funded organization that studies and advocates transportation projects in the region. Barley's understatement is almost droll, for the defeat signals a significant political loss, years of wasted effort, and a rejection (for the second time) of massive federal startup money. In short, the calculus of Central Florida's growth must start again almost from zero.
The leaders now will lick their wounds, but is it really time to ask "what comes next?" Many of the arguments in favor of Sunrail echo the arguments that Wendell Cox devastated earlier in The New Geography. After their first defeat in 1999, the leaders of the region spent ten years convincing themselves of the merits of commuter rail, but without selling the same goods to others in the state of Florida. This region's population now waits, while the leaders decide whether to sink ten more years into trains, or abandon this dream and begin writing a new story for Orlando.
It is time to find a growth vision that is viable, and can be implemented within the power of the region's leadership. Commuter rail's biggest claim was to take one lane off the region's only north-south highway (Interstate 4), replacing this lane with trains on an existing track. The track runs like a twisty, bent stick right up through the center of the region, and the track's original usage as a freight system has been largely passed by the region's growth. Sunrail's other claims included significant travel time savings, encouragement of transit-oriented development, and retainage of 20 percent of the region's federal gas taxes (why aren't we getting this money now?). These claims will never be tested against reality; meanwhile, many of the smaller towns served by the system are likely expressing quiet relief that commuter rail's financial burden will not be turned over to them in 2017.
No doubt, this loss is disappointing to those who envision Washington DC, Atlanta, New York, Boston, or other entrained cities as a model. Yet it constitutes a perfect signal to create a unique vision for Orlando. Unlike the regions mentioned above, Orlando's economy is shockingly monocultural, devoted mostly to tourism and supporting industries. The most significant way Central Florida can better its future is to attract and retain other forms of employment, rather than build another rigid transportation spine of questionable sustainability.
Of course, transportation choices can help, but the question of rail seems academic at this point. Diversification of transportation away from a single imagined commuter rail means, for one thing, that the regional bus system should become more effective than it currently is. Lynx currently operates one bus type (huge), and this "one size fits all" solution misses opportunities and makes for slow rides with multiple transfers. Lynx is referenced in commuter rail's promotional literature, which vaguely promised "enhanced bus service" to feed commuter rail stops. If Lynx was indeed poised to enhance bus service, then that act is more important now than ever. What are we waiting for?
Instead of a rigid stick up the center of a dispersed, multipolar city, the new wave of commuter transportation might look more like an octopus, which has no backbone and multiple wiggly arms. No backbone means the system may resemble a network, rather than a trunk with branches. Wiggly might mean that smaller vehicles service localized neighborhood routes, and it also might mean that the routes could change depending on development and growth patterns. If either of these sounds questionable from a cost point of view, weigh them against the cost of commuter rail and they will look like amazing bargains. Whether a bureaucratic government agency like Lynx can handle this assignment may also be questionable. Perhaps the solution could involve private services, much like the commuter systems that were born in earlier times – the streetcars in San Francisco, for example – which operated for profit.
Some will argue that trains are sexy compared to buses, but it is time to look at what really is sexy: having a real choice to commute while saving money. The form of this new transportation system may be electric jitneys, rubber-tired trolleys, or lake-hopping hovercraft; what is more important than form is their functional qualities. The transportation planners, from the federal level down to the local level, need to truly understand the needs of people and respond to them in a more fine-grained way. Diversification may mean trying different ideas until one is found that works.
Diversification could also mean less transportation. If the goal of a commuter rail system was to take cars off the interstate, then perhaps the leadership could meet this goal by promoting employment-based growth, rather than growth for its own sake. Neighborhoods that support an employment center are what built the region – think Lake Eola around downtown, or Winter Park around Rollins College. Getting back to that will allow density clusters that have sustainable value, rather than be form-based simulacra of antique small towns.
Density clusters can be positive parts of a city, where residential and employment bases are intertwined, and need not drive affordability up out of reach. Orlando, as an aspirational city, is currently more affordable than most, and the multiple-center model of Orlando never seemed to quite fit the single-spine commuter rail model. Cluster spacing allows for lower-density infill regions which can appeal to both middle class and affluent families. True commuter rail serviced the late 19th century single-center city quite well, but it would be hard to effectively service the late 20th century multiple-center, edge-city conditions of Orlando. With no natural boundaries, the region will continue to grow in all directions, and continue to regenerate itself within the urban centers that collapse and renew themselves through generations.
Losing a battle could mean winning a war. The Orlando region has for too long been thought of as an ephemeral city composed of theme parks. Losing its commuter rail system will reinforce this perception, but it can also shock the region's leadership into more profound thinking and action. By taking advantage of this loss, and shaking off the distraction of trains, the region can truly concentrate on diversification of its population and creating a flexible, cost-sustainable, multi-centered transportation system that could ably serve Central Florida's needs for the future.
Richard Reep is an Architect and artist living in Winter Park, Florida. His practice has centered around hospitality-driven mixed use, and has contributed in various capacities to urban mixed-use projects, both nationally and internationally, for the last 25 years.