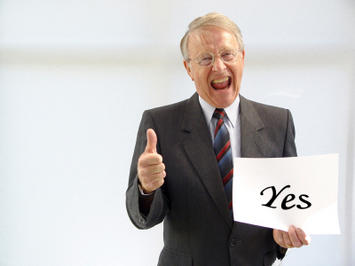 Executives from banks including Goldman Sachs, JP Morgan Chase, and Bank of America (who bought Merrill Lynch) have been called to Capitol Hill to explain what they did with their shares of the $750 billion bailout. (You can watch it live or read transcripts here.)
Here's a good question to put to those executives: how much did you spend on whores?
According to a story by 20/20 aired on ABC on February 6, 2009, Wall Street executives and bankers used company credit cards to pay for prostitutes. When the head of the prostitution ring was arrested, her list of clients included bank executives who used company credit cards and disguised the charges as "computer consulting, construction expenses" and "roof repair on a warehouse".
This raises their behavior to the level of a felony: committing fraud to hide a crime. Soliciting prostitutes is still a crime – even if it is rarely enforced. Disguising whoring as a tax-deductible business expense certainly qualifies as fraud. Making it even worse, if the ABC story is true, several of the bankers paid for their pleasure with our money. Included in the roster are:
an investment banker at Goldman Sachs who spent $27,000
an investment banker at JP Morgan Securities who spent $41,600
a managing director from Merrill Lynch
Anyone who has spent time on Wall Street, as I did during the 1980s and 1990s, knows that paying prostitutes as entertainment goes on all the time. They fool themselves into thinking that they deserve it, or that everyone does it so it must be ok, or that no one is getting hurt.
Yet this is a pattern that goes well beyond buying women. I taught business ethics at New York University and the Stern School of Business for many years; ethics and economics is one of the field specializations in my Ph.D. Many people who paid for prostitutes with what amounts to the public's money already rationalized other unethical decisions, like, for example, misleading a client on a stock because it will inflate your bonus. Or giving a AAA rating to a mortgage-backed security that looks dodgy but will earn a big fee.
So, if you have already taken the plunge in other areas, when you have a choice to spend $41,000 of the company's money on a prostitute, you don't consider the ethics. You already have made that decision before; you may have done it a thousand times before.
This is the kind of lapse that allows someone like John Thain to spend $1 million to redecorate his office while taking public funds. Or for a supposed public icon like Robert Rubin to defend his role in the Citicorp destruction by saying he could have made even more money working somewhere else.
And believe or not, it's still going on. Another bailout baby, J.P. Morgan Chase is still completing a renovation of its New York headquarters at a reported cost of $250 million. They started their project in June 2007. Citigroup started their renovation of the executive offices in New York in September 2008, just as Congress was approving the first bailout package.
The good news is not everyone gives into the temptation. I know guys who walked away; guys who refused to take part in it even when their Wall Street boss offered to pass along the prostitute who was giving everyone in the office oral sex that afternoon. These guys wanted to wake up the next morning and look into their daughter's eyes without remorse. Guys who decided to create a business environment in which they would want those daughters to live and work.
These are the guys who would take responsibility for their misjudgments in business and say no to a bonus in a year when their clients have been devastated. Sadly, many of those guys left Wall Street a long time ago. They probably are not the guys who are lined up for bailout money. This is not the kind of problem you stick around to fight to change. The problem with winning a gutter fight is that you are still in the gutter. Sometimes it's better to just walk away.
According to the Associated Press, nine out of ten senior executives still at the banks that took federal bailout money were there to play a role in creating the crisis. Far too few have been thrown out for incompetence. So far none has been thrown in prison for fraud or theft. Most probably will take their nice vacations, count their sick days accumulated, and keep that vital company credit card for entertaining. This is not the case, of course, for the 100,000 bank employees who lost their jobs between 2006 and 2008.
As the newest shareholders in these banks, the US taxpayers should have some say in all this. Shareholders should be able to oust the Board and the executives who led their firms, and the country, into this morass. We have bailed these miscreants out but without taking any control. So we end up paying for the pleasure of their company while they go out and use our money to pay for someone else's. On Wall Street, or here in Omaha, that's called getting screwed.
Susanne Trimbath, Ph.D. is CEO and Chief Economist of STP Advisory Services. Her training in finance and economics began with editing briefing documents for the Economic Research Department of the Federal Reserve Bank of San Francisco. She worked in operations at depository trust and clearing corporations in San Francisco and New York, including Depository Trust Company, a subsidiary of DTCC; formerly, she was a Senior Research Economist studying capital markets at the Milken Institute. Her PhD in economics is from New York University. In addition to teaching economics and finance at New York University and University of Southern California (Marshall School of Business), Trimbath is co-author of Beyond Junk Bonds: Expanding High Yield Markets
.