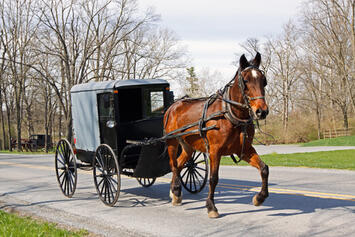 For thousands of years before 1900, the population of the world hovered around one billion on the entire planet. In the short 120 years since 1900 the world population has "exploded" to the current 8 billion now living on this planet. What caused that quick growth from 1 to 8 billion?
Before 1900 most people never traveled 100-200 miles from where they were born. Life expectancy throughout Europe hovered between 20 and 30 years of age. Food shortages and insecurity were leading concerns in the 18th century, especially in Europe, and these were exacerbated by reduced harvests yields. Disease was another leading cause of death, with rats and fleas being the common carriers of disease, specifically plagues, during this era.
Questions pervade like:
Why didn't the world have electricity before 1900?

Why didn't the world have, a medical industry, electronics, communications systems, militaries, and transportation infrastructure like planes, trains, automobiles, trucks, and ships before 1900?

Why didn't we have more than >6,000 products before 1900 that the wealthier and healthier countries now use daily?
One answer is that it could be that electricity is a secondary energy source that we get from the conversion of other sources of energy such as coal, natural gas, and oil. These sources are known as "primary sources, but electricity itself is not a "primary source". Like electricity, the products used in industries and infrastructures are all dependent on products are manufactured from "primary sources" of energy like petroleum.
The causation of the world's population exploding to 8 billion may be as simple as the fact that those products that are now used in every modern-day infrastructure and economy CANNOT be made FROM a "secondary" energy source like electricity. Those products need a "primary source" of energy for the manufactured derivatives that are the basis of those products.
Today, we are inundated by the gross fatalities being caused by humanity induced air pollution. These numbers are very important, but pale to the many other causes of fatalities that are impacting the 8 billion on earth.
While the pandemic has accounted for more than 600,000 fatalities just in America, the numbers pale when compared to those poorer countries that are experiencing 11 million children dying every year. Those infant fatalities are from the preventable causes of diarrhea, malaria, neonatal infection, pneumonia, preterm delivery, or lack of oxygen at birth as many developing countries have no, or minimal, access to those products from oil derivatives enjoyed by the wealthy and healthy countries.
When you include fatalities of "other than children" the world numbers get even worse…
Read the rest of this piece at CFACT.
---
Ron Stein is an engineer who, drawing upon 25 years of project management and business development experience, launched PTS Advance in 1995. He is an author, engineer, and energy expert who writes frequently on issues of energy and economics.